CDS deadline extended for export declarations
Image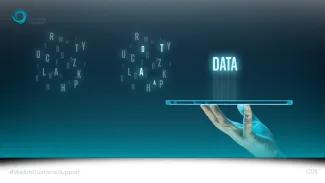 HMRC have extended the deadline for migrating your UK export declarations to the Customs Declaration Service (CDS). You will now be able to process export clearances on the Customs Handling of Import and Export Freight (CHIEF) system until 30th November 2023, eight months after the original deadline of 31st March 2023.
The decision was made after HMRC liaised with the industry about the deadline and the current use of CDS for import clearances. The two key reasons for the delay are:
More time is required to prepare exporters, brokers, and other stakeholders for the switch from CHIEF to CDS.

HMRC, ports, and SaaS providers need to ensure that all IT-critical functionality is delivered on time, following an extension to CHIEF imports as the CDS infrastructure was not in place.
Nicola Haynes, the senior customs consultant for Customs Support in the UK, commented on the extension:
"HMRC's extension for export declarations comes as welcome news for the industry.

Although we were able to prepare ourselves and our customers for the import deadline [30th September 2022] by being registered on CDS, we also needed to use the CHIEF safety net when some functions did not work as hoped. The eight-month delay for export processing shows that the industry is not prepared to recreate the same problems in April.

We [Customs Support] are already working with our partners across the UK and Europe to ensure that we are ready for export clearances as soon as possible."
If you'd like help with preparing your business for export clearances on CDS, contact us for more information.


I'm not on CDS. Do I need to be?
You need to be registered on the Customs Declaration Service if:
You are an importer/exporter.

You have a deferment account.

You are a freight forwarder that has your name/EORI on customs declarations, even if you do not process them. IE use a customs agent.
Once registered, you will receive your declaration information and access to your account statements. You will also be able to give authority to use your deferment account on your behalf, and see additional confidential importer government services.
If you hold a UK customs deferment account you need to advise your Customs Comprehensive Guarantee (CCG) number to your customs agent for them to continue the use of it – this acts as an authorisation number on your declaration.


Where do I register for CDS?
You can register to CDS through your company's Government Gateway Account. More information can be found on this link: GOV.UK
Need help preparing for the Customs Declaration Service?
Our customs consultants are here for you. Contact one today for more information.