Chinese customs halves clearing time
Image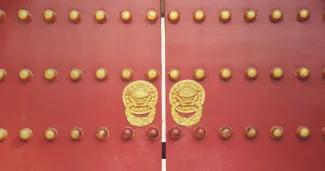 Good news for businesses importing from and exporting to China. The Chinese Customs Authority has announced that it has been successful in halving the customs clearance time for imports, two years ahead of schedule.
Import clearing time is now 36.7 hours, which is over 60 percent less than it was in 2017.
Export clearing time is now down to 2.6 hours, which is almost 80% lower.
More information in this article on china.org.cn.
First Time Right is Fastest
There can always be unforeseen delays at customs, whether you are importing or exporting. If you are well prepared, and if your paperwork and permits are in order, and your goods are properly packaged, you minimize the wait time at customs.
When you want to be sure you have the right HS Codes, the right permits, and the right forms and certificates, then contact one of our specialists. They can answer all of your questions and support you with any issue that arises.
Photo by Rade Šaptović on Unsplash