Customs Support Felixstowe Services
Image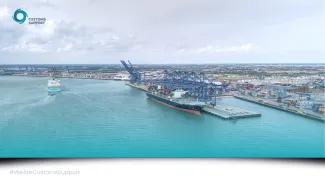 Why work with Customs Support UK? Did you know that we provide you with a comprehensive range of integrated, cost-effective, and reliable customs services.
Plus we are supported by 1500+ customs experts from across Europe. Meaning that we can provide you with full-service solutions and Empower your Global Trade. So, what exactly do we do?
CFSP Bureau
Customs Freight Simplified Procedure is a straightforward, efficient, and cost-effective import process that Customs Support Felixstowe are authorised to operate on behalf of, or directly for regular traders in the UK. 
Delayed Customs Declarations
Avoid penalties from HMRC by having an EIDR-approved customs broker is now essential for clearing your backlog. 
Import Customs Clearance
With a wealth of experience and linked-badges for all major oceans and airports in the UK, our experts can assist with all your Import customs clearance requirements.
Export Customs Clearance
Our export customs clearance service includes swift lodgement of both Full and Simplified lodgement of NES (National Export System) declarations. We also ensure carriers have notification of all relevant references prior to the departure of goods.
Port Health requirements
Whether you trade in food and drink or import perishable cargo then we have a wealth of experience in dealing with all government agencies such as Port Health, DEFRA, and the Forestry Commission. 
And more!
Contact us today to find out how our specialist services, or consultancy team could support you through your unique customs challenges.