EU Centralised Clearances: An Evolution
Image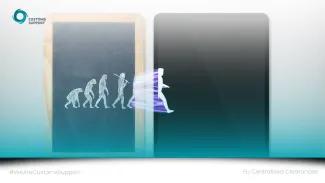 Digitalisation is changing how companies and industries worldwide perform, leading to a customs clearance evolution.
Driven by the need to protect data, process more information, and maintain a high level of compliance, customs agents and authorities strive for efficiency throughout supply chains. This has led to sophisticated AI-powered tools, single windows connected by the Internet of Things, and accelerated investment in digital infrastructure across multiple sectors.
The European Union is looking to capitalise on digital innovation by creating an EU centralised clearance function, which will allow your customs broker to process a declaration for any part of the community, from any part of the community. But when can we expect this function to become available, and what will you need to benefit from it? Find out in this article.
Testing EU centralised clearances
Fully centralised clearances are already available in some EU member states at a country-wide level. For example: in Sweden and Finland, you can process a declaration to any supervising customs office for goods in another part of the country.
Other countries, such as Germany, have regional supervising offices that act as centralised clearance hubs on a smaller scale. Depending on where you need the customs procedure in Germany, you need to submit your declaration to one of four supervising offices. Before EU centralised clearances are introduced, it is anticipated that there will be one central office in Germany.
Spain is currently testing EU centralised clearances, working with customs authorities to develop the single window that will communicate with local offices.
Once EU centralised clearances become the standard, you will be able to use one customs process for all countries. This will help member states with a single, standardised document format that allows for consistent reporting and easier archiving.
It is expected that testing will spread to more member states over time and that migration to live functionality will not be possible until at least 2024. This gives customs brokers and traders like you time to prepare.
What will I need to be able to use the central clearance function?
To benefit from EU centralised clearances, there are some authorisations and requirements that your organisation must have:
Authorised Economic Operator (AEO) status.
Digitalised customs processes.
Permission from each member state you are clearing in.
As testing progresses and authorities build the framework of how centralised clearances will work, this list of requirements may grow.
(Related: Is it important to get AEO status?)
Suppose you are not already operating end-to-end customs clearance, looking at how to digitalise your supply chain, or are AEO-certified. In that case, these are the first steps you need to take if you'd like to benefit from EU centralised clearances.
Customs Support is here for you
Customs Support is an EU-wide clearance company, serving businesses like yours with declarations, community documents, and customs consultancy in 70 locations across 12 countries.
As an Authorised Economic Operator that has helped others obtain AEO status, our customs consultants know how to maximise your chances of approval.
Additionally, our 1500+ customs declarants are experienced in providing digital customs clearance and end-to-end compliance for companies throughout the UK and European Union.
If you want to prepare for EU-centralised clearances, make your processes more efficient, or would prefer to use a single company for all your customs requirements, contact us for more information.