EU issues negotiating mandate for recast dual-use regulation
Image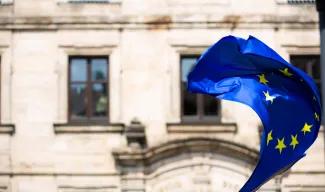 The European Commission defines dual-use goods as products and technologies normally used for civilian purposes but which may have military applications. If the products were specifically designed for military purposes they are called military goods. Both dual-use and military goods are also referred to as strategic goods.
Shipping strategic items are subject to very strict international regulations and often requires an export license. Violating these regulations is considered to be a criminal offence. Therefore it is important to carefully identify dual-use or military goods.
I wrote that in a blog post on Dual-Use Goods around the same time the European Union (EU) took a step forward with respect to modernizing its existing dual use legislation. As JD Supra further reports:
EU Member States are obligated under international commitments to have national controls in place to preclude the proliferation of nuclear, chemical, or biological weapons and their means of delivery. This includes controls over dual-use items, as well as related materials, equipment, and technology for export.

…

Proposed Changes

The Council Mandate supports several changes to the existing EU Dual Use Regulation as envisaged under the Commission Proposal. However, it also either rejects or materially alters a number of the substantive provisions.
These key changes include topics like: Human Security, EU Licensing Architecture, Circumvention Clause, Technical Assistance, and several other points.
The full text can be found here.