Foodstuffs customs: trick or treat? How to keep your supply chain sweet this Halloween.
Image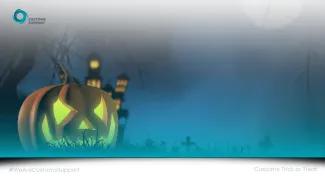 Importing food presents a health risk, with inadequate shipments known to cause disease if they haven't been prepared, treated, or checked correctly. Therefore, clearing your foodstuffs through customs requires more than a standard import declaration.
In this article, we'll explain how customs processes and regulations protect your health so you can enjoy your Halloween treats without worry.
Clearing fresh pumpkin through customs
Pumpkin is the most traded squash in the world, particularly in the lead-up to the spooky season.
The industry has grown by approximately 20.7% in the last five years, with a value of USD 1.28 billion traded in 2017 and USD 1.55 billion traded in 2021.
Accounting for 73% of trade in 2021, the following five countries are the world's leading suppliers of pumpkins:
Spain 34.9%
Mexico 25.4%
The Netherlands 4.5%
Türkiye 4.5%
The United States of America 3.7%
With the world's main pumpkin supply spanning four continents, how do customs keep supply chains safe?
Growers and traders are required to follow the International Standard for Phytosanitary Measures (ISPM). Compliance with these rules is proven by Phytosanitary certificates, which must accompany all shipments.
Without a Phytosanitary certificate, your shipment of pumpkins will not be compliant and health authorities will not allow the shipment to proceed through the border.
An example of the requirements for growing pumpkins in the ISPM is that targeted measures are needed for eradicating the pests "cucumber green mottle mosaic virus" and "tetranychus kanzawai".
Targeted measures include compliance with one or more of six different methods, such as "county freedom" or "end-point treatment". The authorities check the pumpkin farm for compliance before issuing the Phytosanitary certificate.
Importing seeds
In addition to whole pumpkins, seeds and sprouting plants are also imported for growth domestically. Sprouts and seeds also carry pathogens, and there is an increased risk of harmful levels of bacteria due to the moisture and temperatures needed for sprouting.
EU regulations state that an official certificate for sprouts and seeds must accompany your shipment, although some countries do not require a specific declaration of the document. However, if your shipment is pulled for inspection, failure to provide this certificate may result in the shipment being rejected. Future shipments may also require a mandatory inspection to ensure your compliance.
Import ban on some jelly sweets in the EU
To protect your health, the EU has a list of specifications around confectionery. These are listed in The Food Additives, Flavourings, Enzymes and Extraction Solvents Regulations (Northern Ireland) 2013.
An example of a restriction for jelly sweets is that the use of the additive E425 (konjac gum) is prohibited because of the risk of choking. If E425 or konjac gum is found to be an ingredient in your jelly sweets, then the shipment will be rejected at the border.
Don't get tricked by eggs!
If you are importing cakes or biscuits, check with your supplier where their ingredients came from. Although the country you are buying from might be safe to import eggs from, there is a chance that they have imported their eggs from another country.
Do you need help with customs regulations surrounding foodstuffs?
Customs Support is a European clearance agent, providing food businesses like yours with customs declarations in 70 locations across 12 countries.
In addition to import, export, and end-to-end clearance services, we also provide customs consulting so that you can keep your supply chain compliant.
If you could benefit from customs services in the EU and UK or need advice on keeping your food supply chain compliant, contact us for more information.