Trade Deals Around The World: February Edition 2023
Image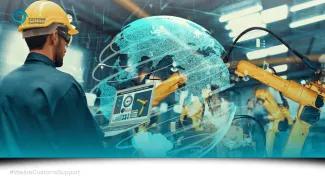 Trade Deals Around the World is our periodic update, providing you with a quick and easy overview of what has been happening in the many trade deal negotiations worldwide.
We focus on the European Union (EU) and the United Kingdom (UK) and watch China and the United States (USA). 
The European Union and Australia
The European Union and Australia are close to a new trade agreement. Don Farell, Australia's Trade Minister, told reporters that that is what Australia is pushing for.
There are still issues to overcome to seal a deal that Farrell said needed to be "meaningful".
Australia is eager to export more beef, sugar, dairy and other agricultural products, which has met resistance from France and Ireland.
The EU is keen for Australia to cut its luxury car tax. Farrell said the government could ill afford to forego the A$800 million ($540 million) that that brings in per year.
The EU also wants food and drink names such as feta or prosecco to be reserved for products made in Europe, but Australian producers oppose this.
Australia targets EU trade deal in first half of 2023 - minister
 
The European Union and the United States
The European Union and the United States still need to renegotiate a trade deal.
"We want to talk about the IRA with the United States, to get exemptions like Canada and Mexico," said the summit's host, EU Council President Charles Michel.
The leaders were seeking to counter fears that the EU is a waning industrial power sticking to free and open trade ideals while others jumped toward subsidies and protectionism to shield local industries during the recession and tough economic times.
"We are in Europe, really, at the point where we risk being de-industrialized," Belgian Prime Minister Alexander De Croo said as he called for a common EU plan to keep homegrown companies in the vanguard of green technologies that should drive the EU to become climate neutral by 2050.
The EU and U.S. do not have a free trade agreement, and that is exactly what the EU thinks it should get
The European Union and South America
Two trade agreements that we want to mention here. One with Mercosur and one specifically with Chile. Both have a link to the automotive industry, albeit in a different way.
Argentina President Alberto Fernandez has asked the European Union to renegotiate a landmark trade deal with South America, saying the agreement is unbalanced and a threat to the car industry in Brazil and Argentina, the Financial Times reported.
Argentina urges EU to renegotiate South American trade pact - FT
[The European Union]  and Chile entered an Association Agreement in 2002, which includes a free trade agreement that started in February 2003.
Chile to sign modernization of bilateral agreement with the EU next week
The updated deal — which includes both trade and political upgrades — provides the EU with key access to the world's biggest reserves of lithium in Chile's Atacama salt flats. Lithium is essential in producing car batteries, so the European car industry is delighted.
EU ties trade bow with Chile — to carmakers' delight
The European Union and the United Kingdom
Britain and the EU are close to resolving another key area of a dispute over post-Brexit trade in Northern Ireland, as the two sides prepare to enter intensified talks next week.
Negotiators are finalizing a solution to a long-standing legal row over Tariff Rate Quotas (TRQs) which has prevented Northern Ireland benefiting from reduced U.K. import tariffs on products such as steel, according to three people familiar with the talks.
Britain and EU close to new 'mini-deal' on post-Brexit trade in Northern Ireland
The European Union has agreed to use the UK's live database tracking goods moving from Great Britain to Northern Ireland, the first sign of progress in a long-running dispute on post-Brexit trading rules.
EU Agrees to Use UK Trade Database as Brexit Talks Progress
Also: Brexit: Can better UK-EU relations lead to NI Protocol deal?
Other Trade Agreement News on the European Union
India to seek easing of EU steel quotas, tariffs in trade talks - Reuters
The United Kingdom and California
The United Kingdom is a long way away from a Trade Agreement with the United States. In the meantime its trying to get trade agreements with separate states.
Britain this week inked an agreement aimed at boosting trade and investment with South Carolina, its third such deal with a U.S. state, and is seeking similar deals with California and Utah, the UK junior trade minister, Greg Hands, said on Friday.
Britain remains convinced that a comprehensive free trade agreement with the United States makes good sense for both countries, Hands told Reuters, although the Biden administration has put all free trade talks on ice for now.
Britain eyes trade agreements with California, Utah
The United Kingdom and India
Negotiations on a Free Trade Agreement between India and Britain will continue, India's trade ministry said on Tuesday, following talks between its minister Piyush Goyal and his British counterpart Kemi Badenoch in New Delhi.
"The Ministers urged the negotiating team to work together with an aim to iron out the differences in the spirit of mutual accommodation..." the ministry said in a statement.
India-UK negotiations on a free trade agreement to continue - Indian trade ministry
Other Trade Agreement News on the United Kingdom
Other News on Trade Deals