Trade Deals Around the World: A Recap of 2022's Digital Agreements
What digital deals will 2023 bring us?
Image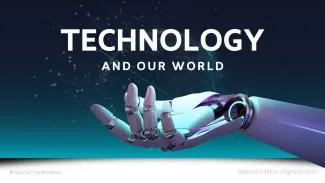 Trade Deals Around the World is our periodic update, which gives you a quick and easy overview of what has been happening in the many trade deal negotiations worldwide. In this month's edition, we'll be giving you an overview of the digital trade deals of 2022 and what you might see in 2023.
The United Kingdom
The UK continued to strengthen their post-Brexit relationships around the world in 2022. Here are some of their highlights:
South Korea
In February, the UK and South Korea began talks over improving their free trade deal in order to deepen the ties between the two countries.
In December, an eight-week consultation period began that asked businesses to comment on the current trade deal and how it can be improved, so their feedback could be incorporated into negotiations.
The minister for trade policy, Gregg Hands, commented on the deal's progress in a government press release:
"South Korea is a growing market for top-quality British products and services and forms a key part of the UK's renewed focus on the Indo-Pacific region, securing stronger ties with economies of the future."

"The opportunities presented by increasing our trade with South Korea are significant, not least in digitally delivered trade, which accounted for 79% of UK services exports to South Korea in 2020."
In 2021, UK exports of financial and business services were worth £1.4 billion. The new deal will aim to increase exports in these areas, and for the UK's growing technology sector.
Canada
The UK is Canada's third largest trading partner, with a trading relationship worth over £19 billion in 2020. Over 48% of the UK's exports to Canada were service based.
The two countries met in March to discuss improvements to their trade deals, aiming to build on the existing UK-Canada Continuity Agreement. The new free trade deal will look to simplify trade with the adoption of digital trading systems. This will allow over 10,000 small- and medium-sized businesses to benefit from lower barriers to trade.
A new deal between the UK and Canada could bring the following benefits:
Easier provision of services such as research, legal, finance, and IT.

Better access for SMEs that export goods due to simpler administration and processes.

More investment in the UK from Canadian employers.

Improved opportunities for women-led businesses.

Enhanced climate cooperation through green trade promotion.
One third of members of the Federation of Small Businesses in the UK see Canada as an important market, and exports to Canada are expected to grow by 45% by 2035. Over 100,000 people are also employed by Canadian businesses in the UK, and the improvement of the trade deal could lead to more investment and better wages as part of the UK Levelling Up scheme.
Singapore
The UK's first ever Digital Economy Agreement (DEA) was created with Singapore in June, covering services and digital goods across both economies.
The DEA focuses on six key areas:
Open digital markets.

Data and information flows.

Consumer and business safeguards.

Digital trading systems.

Financial services.

Tech partnerships.
As the first of its kind, further deals will be modelled on the DEA.
Ukraine
Ukraine have been provided with tariff-free agreements from several countries to support them during their war.
In September, the UK and Ukraine launched talks to create a digital trade deal that further supported Ukrainian businesses. On Wednesday 30th November, the Digital Trade Agreement (DTA) was agreed, cutting red tape to allow more efficient trade with the UK using electronic transactions, e-contracts, and e-signatures to simplify customs.
The DTA covers the same key areas that the Digital Economy Agreement with Singapore does:
Open digital markets.

Data and information flows.

Consumer and business safeguards.

Digital trading systems.

Financial services.

Tech partnerships.
This deal makes it easier for companies on both sides of the agreement to support Ukraine's economic recovery and provide services during their rebuilding. In 2020, 73% of all exports from the UK to Ukraine were service based, so it is expected that the deal will allow further cooperation with Ukraine during their trying times.
European Union
The EU signed two major digital trade agreements with Asia in 2022:
Japan
In May, the European Union and Japan launched their digital partnership, which aims to enable cooperation in several areas of digital trade:
Free, safe, and secure data flows.

Artificial Intelligence (AI) advancements.

Green data infrastructures.

Regulation of the digital economy.

Encouraged digitalisation of SMEs.

Digital skills development.

Digital services.
The two countries have agreed to review the agreement annually, collecting data against its performance.
Korea
The European Union and Korea signed a digital partnership in November which mimicked the one agreed with Japan. This was a big milestone for the EU, as it confirmed the model can be used to save time when agreeing deals in future.
In the case of the EU-Korea partnership, high-tech sectors such as semiconductors, 6G, cloud software, AI, and high-performance computers are the target sectors for advancement.
USA and Kenya
The United States and Kenya agreed a Strategic Trade and Investment Partnership in July, which focused on 10 key areas for development.
Area three is digital trade, with both countries looking to generate trust in the digital economy by:
Ensuring access to information.

Prioritising inclusion and addressing discrimination.

Protecting online consumer protection.

Encouraging competition from SMEs.

Developing a secure digital infrastructure.
This deal is only the beginning, with the aim to improve on it in the coming years.
Egypt and Brazil
The Egyptian Customs Authority was presented with a proposal by the Arab Brazilian Chamber of Commerce (ABCC) for the implementation of its digital customs system.
Egypt is already undergoing a technological revolution, adopting single-window systems, and migrating to digital documents.
Brazil is a strong trading partner with Egypt, from whom they import meat, maize, soybeans and sugar from Brazil, and to whom they export chemicals, fertilizers, foodstuffs, and agricultural goods.
The Egyptian Customs Authority has welcomed the initiative from the ABCC for the deal, and it is currently being evaluated by a third party.
Are you ready for future digital trade deals around the world?
As countries and companies around the world look to develop digital solutions to make trading easier, cheaper, and more secure, your business needs to evolve with them to receive the benefits.
If you'd like help assessing where your business can benefit from digitalisation, book a quick scan with one of Customs Support's consultants today.