We Proudly Present: Customs Support
Image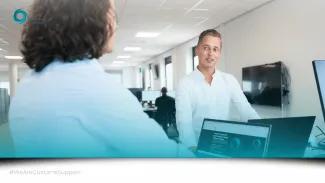 We are proud to announce our rebranding of all group companies to Customs Support.
*June 2020*

In the past couple of years our company has grown considerably, on the one hand through acquisitions, on the other hand, we are growing through our portfolio of services. Over 400 employees now work to handle your customs affairs, in 40 offices in 5 countries. We believe in continuous investments in European coverage.

The acquisitions also brought other companies within the Customs Support group. These companies and our colleagues all have their own important share in the service and services to you. We are digital and fast, accurate and offer compliant customs services!
We are proud to announce that all group companies:
Agencja Celna Kunow
Antwerp Customs Services (ACS)
Arbo Grensservice
Comex - F.V. de Groof's in-en uitklaringsbedrijf
Customs Clearance Moerdijk
Debovat
DGA Deutsche Grenzspediteure, Autobahn - Elten
Duty Management Services
European Customs Agency (ECA)
European Customs Support (ECS)
FFR Speditionsgesellschaft
IZA West
IZA Zollservice
Kunow
Ost-West Transporte Jörg Kunow
Pompa
Phimex Douane Expediteurs
Speditions-Kontor Gotthold Kunow
Theo Machtelynck et Fils
Transitlog Speditionsgesellschaft
VandeVyver
Verhoex Douane Service

are now working under the name: Customs Support!
Under the hashtag #WeAreCustomsSupport we launch today: Customs Support.
All companies make one Customs Support: Empowering Global Trade
We are here for you. Whether it concerns customs documents, training for declarant, gas measurements on the arrival of containers or other activities to ensure that the logistics process for your goods run as optimally as possible. We are Customs Support.
We look forward to working with you and invite you to meet again at www.customssupport.com.

Sincerely,
Customs Support

Frank Weermeijer
CEO

Note: See also our list of entities. In this list, you can find our updated Customs Support entities.