What is Your Opinion on Customs Support Services?
Image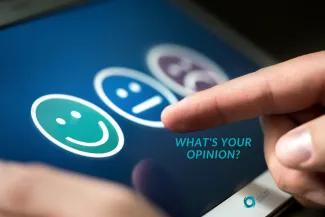 At Customs Support we value the opinion of our relations. We strive daily to increase the level and quality of our services.
Give your opinion about our services.
How satisfied are you? What do you value in contact with our colleagues? Can we improve something? We would like to hear it. With your opinion and comments we can further improve our service and service!
Click here to give your opinion!
Because we appreciate that you take the time to complete the survey, every participant takes part in the draw to win one of the ten BOL.com gift vouchers worth € 25. Do you want to have a chance to win this gift voucher? Then, after completing the survey, send an email to info@customssupport.com with the subject: "lottery 2020"
We are looking forward to your response!