World Trade News: August 2023 Edition
Trade deals around the world
Image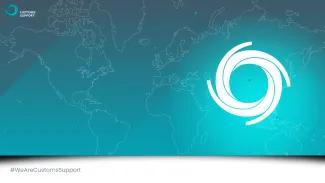 ​​​​​​​Trade Deals Around the World is our periodic update, giving you a quick and easy overview of what has happened in the many trade deal negotiations worldwide. ​​​​​​​We focus on the European Union and the United Kingdom and watch China and the United States. In this update, we look back on July's events.
European Union
The EU is The Philippines 4th largest trade partner, with the exchange of goods valued at over €18.4 billion in 2022. The EU is also one of the largest investors in The Philippines, with over €13.7 billion of foreign direct investment stock in 2021.
Currently, there is no free trade agreement, but The Philippines does enjoy GSP+ benefits when trading with the EU. GPS+ allows for more than two thirds of the tariff to be imported without paying import duty.
Commission President Ursula von der Leyen commented on the intention to create the FTA with The Philippines:
"The Philippines is a key partner for us in the Indo-Pacific region, and with the launch of this scoping process we are paving the way to taking our partnership to the next level. Together, we will realise the full potential of our relationship, creating new opportunities for our companies and consumers while also supporting the green transition and fostering a just economy."
Following confirmation that a deal was struck in June, the European Union and New Zealand signed the trade agreement on 9th July – completing five years of negotiations.
The deal is expected to grow bilateral trade by up to 30% and save €140 million a year in duty for EU companies.
Services are also expected to benefit greatly from the new deal, opening up key sectors such as investment and finance, compliance and intellectual property, telecommunications, and logistics. Data and labour standards are also written into the deal.
United Kingdom
On 18th July, the UK and Türkiye announced their intention to begin talks for an updated free trade agreement.
The current FTA was rolled over from when the UK was a member of the EU, and does not include some of the more recent developments in the UK regarding services, digital, and data.
Trade between the two countries was valued at £23.5 billion in 2022 – an increase of over 30% from 2021. A new agreement is expected to contribute to further growth in future.
Formalising the deal that was struck at the end of March, UK Business Minister Kemi Badenoch signed the treaty in Auckland, New Zealand on Sunday 16th July.
Commenting on the deal, she said:
"This is a modern and ambitious agreement and our membership in this exciting, brilliant and forward-looking bloc is proof that the UK's doors are open for business"
You can read all about the CPTPP on our LinkedIn.
Other trade news around the world
From 1st August, Chinese exporters of gallium and germanium (whether the raw material or in articles containing them) are required to have a licence. Both materials are uses in high-performance technology such as computer chips and semiconductors.
China produces more than 90% of gallium and over 50% of germanium globally, and the announcement of this restriction prompted a 20% rise for gallium in Europe and the United States. Japanese products containing gallium are also likely to increase in price due to approximately 40% of Japan's supply coming from China.
Due to be renewed in July, the Black sea grain deal was an important agreement that allowed the export of grains from Ukraine across the Black Sea without being hindered by military action from Russia. Ukraine is a large exporter of grain, with African countries relying on them for food stability.
Russia is also an exporter of grain, but is currently closed off from the international market by way of sanctions. As a condition for renewing the Black Sea grain deal, Russia proposed that subsidiaries of grain exporters could circumnavigate these sanctions. This proposal has been refused.
If you are looking into shipping grain from Ukraine, note that Reni port in the West can manage 20,000 tonne bulk vessels, and that rail remains an option to send goods into Europe or to the Constanta Port in Romania – which is also on the Black Sea.
Need help navigating changes from trade deals?
Customs Support provides import declarations, export clearances, and customs consultancy to businesses across the EU and UK. Contact us for more information on how we can help you today.