Integrate Customs Expertise in your Business
With tailored Customs Consulting services
Did you know that optimisation of customs activities can save time, money and reduce risks of a business?

Our experienced Customs Consultants offer independent advice and flexible capacity based on your business' customs needs. This leads to improved customs processes and costs reductions. We offer:
A broad spectrum of customs knowledge backed by 20+ years of experience
Comprehensive analysis of your customs needs, risks and opportunities
Objective and independent advice tailored to your needs
Let's discuss how we can integrate customs expertise in your business.
Hello, how can we help you?

Head of Customs Operations France
Customs Consulting can bring your business the following benefits
Let customs work to your advantage
Seamless supply chain
Our customers benefit from faster and more efficient customs procedures, better relations with customs authorities and a reduction in physical and documentary controls.
Reduced risks
Stop worrying about non-compliance. With our top-level compliance, the risk of goods getting stuck at customs & penalties from non-compliance is minimal. Be the reliable partner your clients can build on.
Lower costs 
Streamlining your customs procedures leads to a more efficient operation, lowering your hidden costs from inefficient procedures. By taking advantage of special customs procedures and trade regulations, customs classification can lower your payable customs duties.
Optimised cash-flow
Cash-flow is crucial in international trade. With fiscal representation and bonded warehouses, the payment of customs duties can be postponed, benefiting your cash-flow.  
Customs Support Offers End-to-End Customs Consulting Services
Our customs experts work around your needs to understand your unique challenges and potential opportunities.
We are here to discuss everything from your short-term operational concerns to more long-term strategic customs challenges. A selection of our services:
Image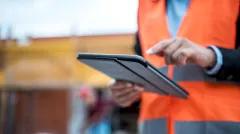 Quick Scan
With our customs Quick Scan your business creates, within a number of days, an understanding about your customs risks, areas for improvement and new opportunities. We combine interviews with your employees with a study of existing processes containing five areas: customs routines, competence, software, authorisations and data quality. Our external Customs Check provides an independent perspective for customs improvements and risk mitigation.
Image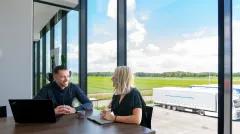 Customs Compliance Program
A business can only ensure structural adherence to customs laws and regulations when customs compliance expertise is integrated in a business. With our tailored Customs Compliance Programs we can construct your business' foundation for long-term compliance and operational efficiency. We cover all relevant customs aspects and offer operational assessments, opportunity and risk assessments, customs training & workshops, and documentation support for compliance manuals and procedures.
Image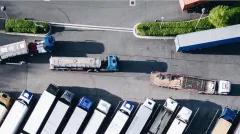 Supply Chain Optimisation
Customs Support is specialised in optimising the logistical movement of goods and ensures compliance within your supply chain. Based on your business' unique needs, we identify a plan that helps you create more efficient and effective customs procedures and benefit from the latest trade agreements, potentially lowering your customs duties. Simplified customs procedures, better alignment and full-compliance will save your business valuable time and avoid delays from non-compliance.
Image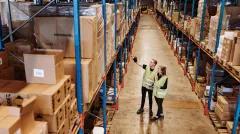 Goods Classification
Proper goods classification is crucial for customs compliance. Incorrect HS codes can lead to financial consequences and strained relations with customs authorities. We can help you establish accurate goods classification and advise your business on classification developments. We ensure your goods are compliant with local regulations, contributing to a smooth logistical flow of your goods.
Image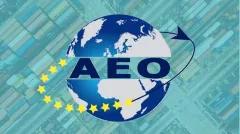 AEO Certification
The AEO status is aninternational recognition for compliant and secure trading. We have assisted businesses in meeting certification requirements for over 20 years by guiding companies through the AEO certification process and addressing their inquiries. With increased pressure from supply chain partners on transparency and security, and consistantly growing and changing regulations, AEO certification for businesses has become increasingly important.
Image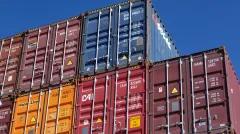 Request Permits
As an AEO accredited partner we support companies in meeting the requirements for getting their import and export permits. We advise international trade companies if special procedures are applicable; how these benefit the flow of goods, what are the payments of duties and how to reduce the administrative burden. Examples of such authorizations are inward- and outward processing and bonded warehouse. 
Customs Consulting from Customs Support
Other Services
With our extensive customs knowledge we are confident to take on almost every customs challenge and tailor our services towards your business' unique needs.
Other services we have helped our clients with are: Digital Connections, Interim Customs Personnel, Origin Determination, Customs Subscription and Helpdesk, Customs Education and Training
How we work
The supply chain of your business can be very complex and the customs landscape is ever-changing. This dynamic requires our consultants to apply the following principles, so we ensure we advise and optimise your customs procedures in the best possible way: 
Deep customs expertise & analysis
Our consultants have in-depth knowledge of customs clearance and compliance, combined with a thorough analysis of your procedures, leads to actionable advice & improvements that fit your business. 

Independent advice
You can be assured of neutral advice for your supply chain, meaning there is no conflict of interest when recommending solutions & partners. Customs Support is independent of any logistics firms.

Flexibility and scaling
Adapting your business to different markets & commodities requires different expertise. Our team of consultants has various strengths, is flexible, easily scalable and provides consistent advice.      
Up-to-date knowledge


Our team of experts continuously refresh their knowledge so they are aware of upcoming changes, leading to future-proof advice.

Digital approach
The flow of your customs data has an untapped potential. Consultants' know-how of digitalisation will increase efficiency and effectivity of your customs operations.  
Image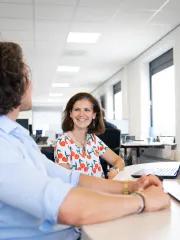 Customs Support provides DHL Parcel with the customs expertise for projects in which we improve our solutions from and to the EU. Professionalism and knowledge are two important aspects in our collaboration with Customs Support.
Director of International Networks at DHL Parcel Benelux
Customs Support | Empowering Global Trade
One of our qualified consultants will review your request and will reach out to you within 1 business day
One step closer to stress-free customs procedures

Head of Customs Operations France